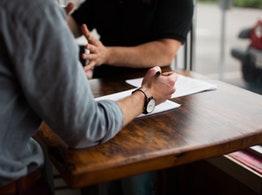 Three-Dimensional CFD modeling.
Water age maintained at acceptable levels.
Construction costs reduced.
Woodgate Hill Covered Reservoir No. 1
United Utilities Water PLC.
Warrington, United Kingdom
Flow Science completed its first project under contract with MWH UK Ltd. on behalf of United Utilities, which is located in Warrington in the United Kingdom. The Woodgate Hill Covered Reservoir No. 1 was evaluated by setting up a three-dimensional model using Computational Fluid Dynamics (CFD). The CFD model predicted the detailed flow and velocity distribution within the reservoir, and was used to evaluate both the existing condition as well as other prospective design changes.Rectangular in shape, the Woodgate Hill Covered Reservoir No. 1 has two inlet pipes that discharge horizontally, and an outlet weir. By using CFD modeling, Flow Science found that the current mixing conditions in the reservoir were already acceptable from a water age standpoint; therefore, modifications were suggested in order to reduce construction costs.
CFD modeling showed that, in essence, all options evaluated remained virtually identical from a water age perspective. However, by shortening both the inlet pipes and the outlet weir, construction costs were reduced. Flow Science recommended that this design be used.